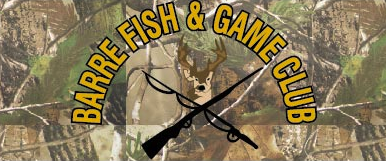 Range Rules
Range Calendar / Schedule
Central Vermont Gun Show
Article From the Green Mountain Independent (pdf)
Women On Target
Click Here for program info (pdf)
2014 Egg Shoot
June 8, 2014
Click Here for 2014 Egg Shoot Photos
2014 Rimfire Plinker Shoot
September 21, 2014
Click Here for 2014 Rimfire Shoot Photos
2014 Kids Rimfire Shoot
September 21, 2014
Click Here for 2014 Kids Rimfire Shoot Photos
2014 Gunner Brook Fishing Derby
Click Here for 2014 photos
Club Memberships / Rifle Range Permits - $35
Available for Purchase at:
R.L. Clark Store, Nelson Hardware, and R&L Archery
in Barre, VT

The Barre Fish & Game Club was established in 1919 by a group of
forward-looking area outdoorsmen to promote and protect the
recreational sports of hunting, shooting and fishing, and to further
wildlife conservation practices. The Club is affiliated with the
Vermont Federation of Sportsmen's Clubs and the National Rifle Association, and supports the NRA-ILA, and WLFA Protect What's Right.
The Club is managed by a Board of 50 trustees. New trustees, as
vacancies occur, are recommended by the Club's Nominations
Committee and elected by vote of the board. Annual Club membership is available to the general public upon application. The Club trustees
invite like-minded men, women and young people to join us as
members (and as trustees also) as openings permit.
---
President
Dennis Diego
1st Vice President
Brad Herring
2nd Vice President
Jeremy Salvatori
Secretary
Devon Craig
Treasurer
Kevn Sare
---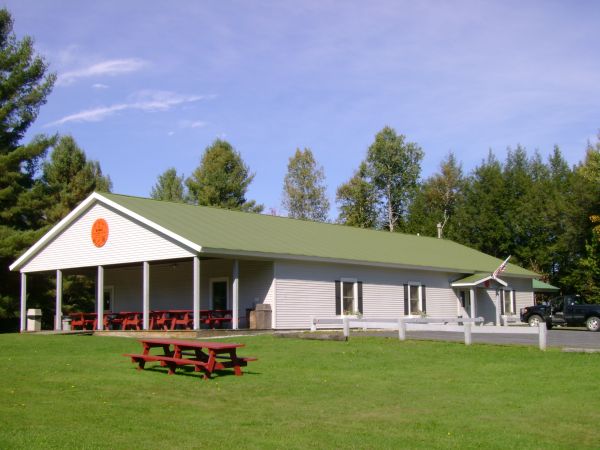 Image Courtesy of Trustee Pat Finnie